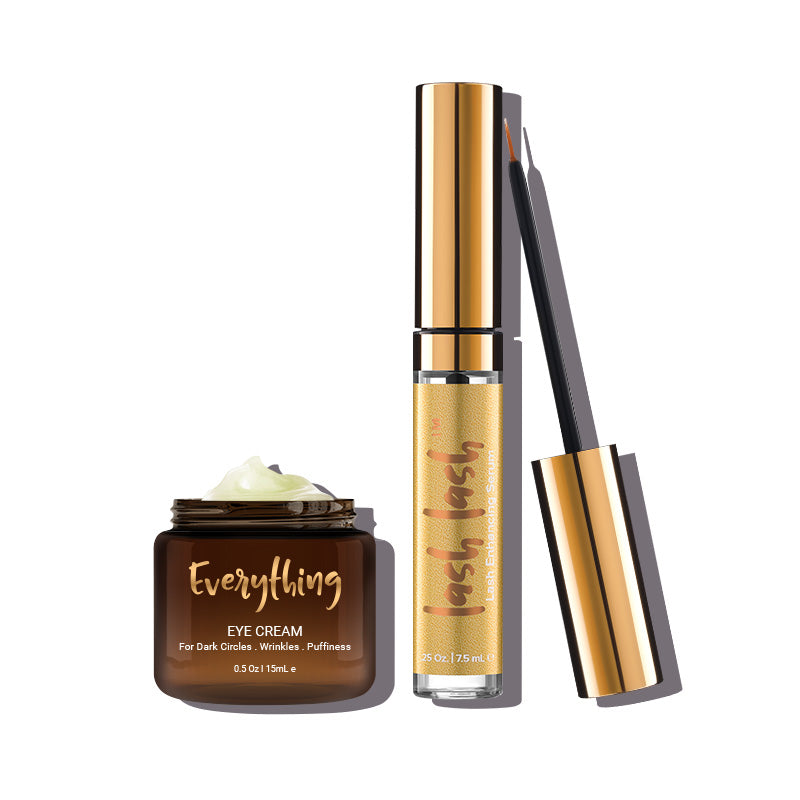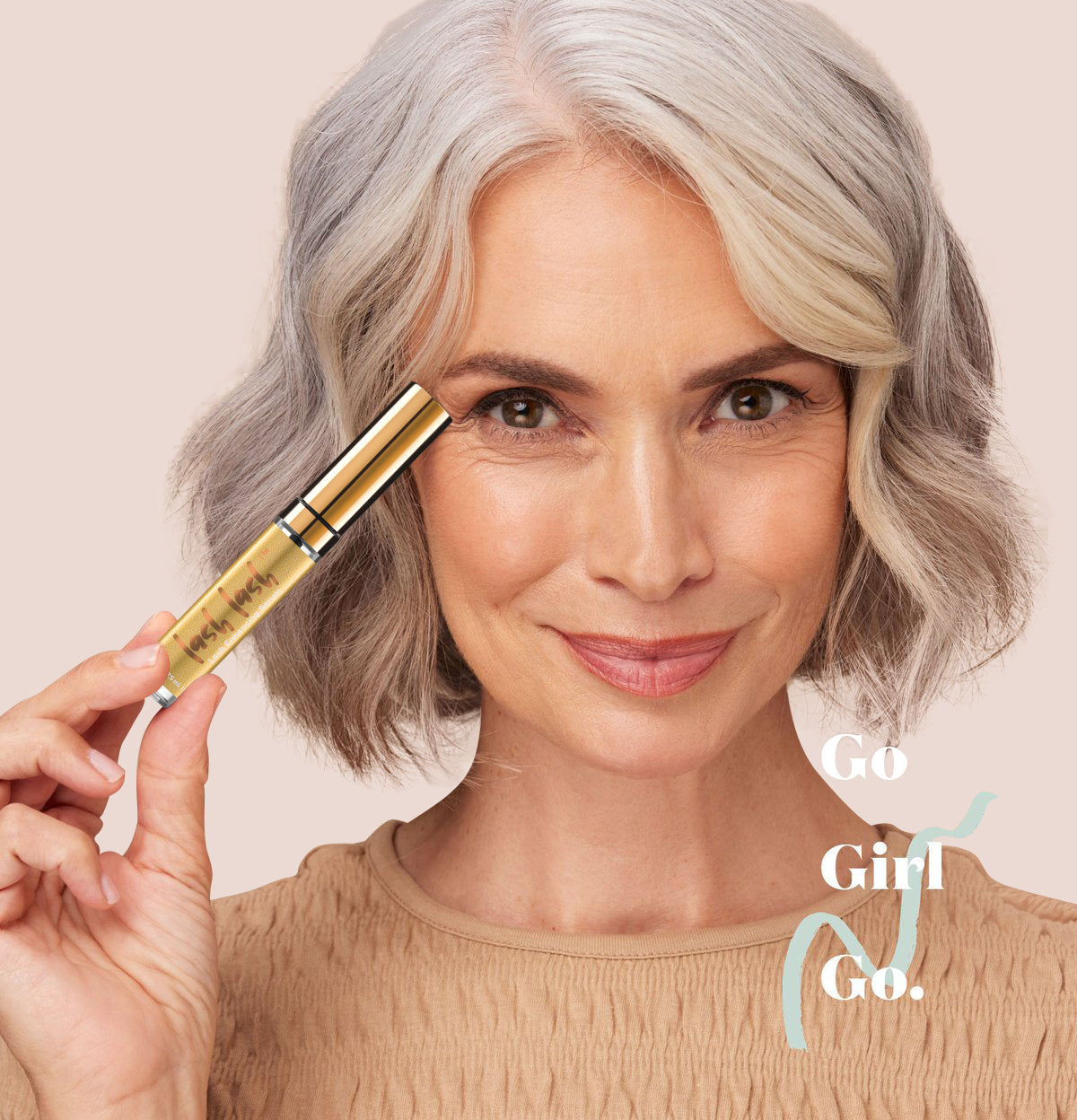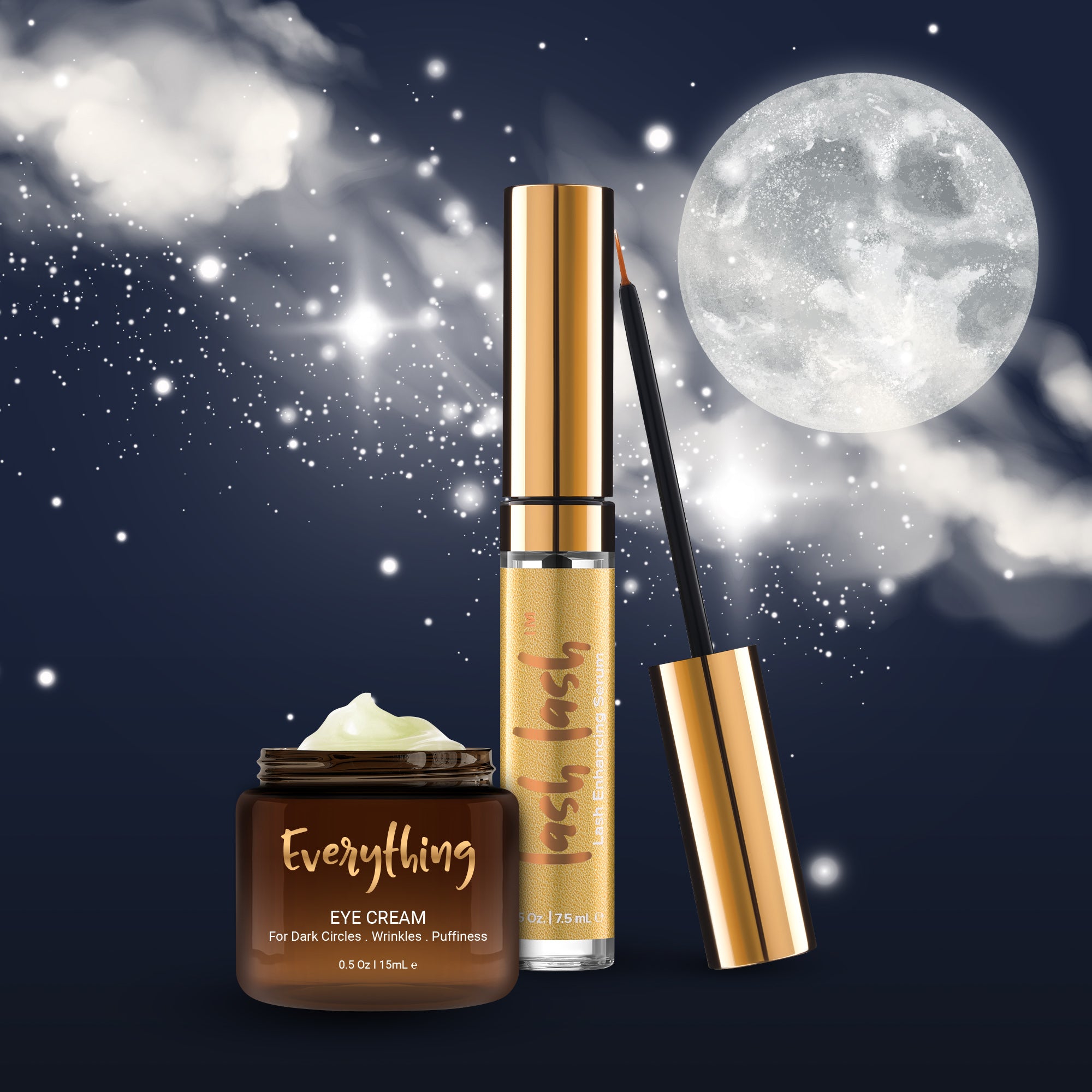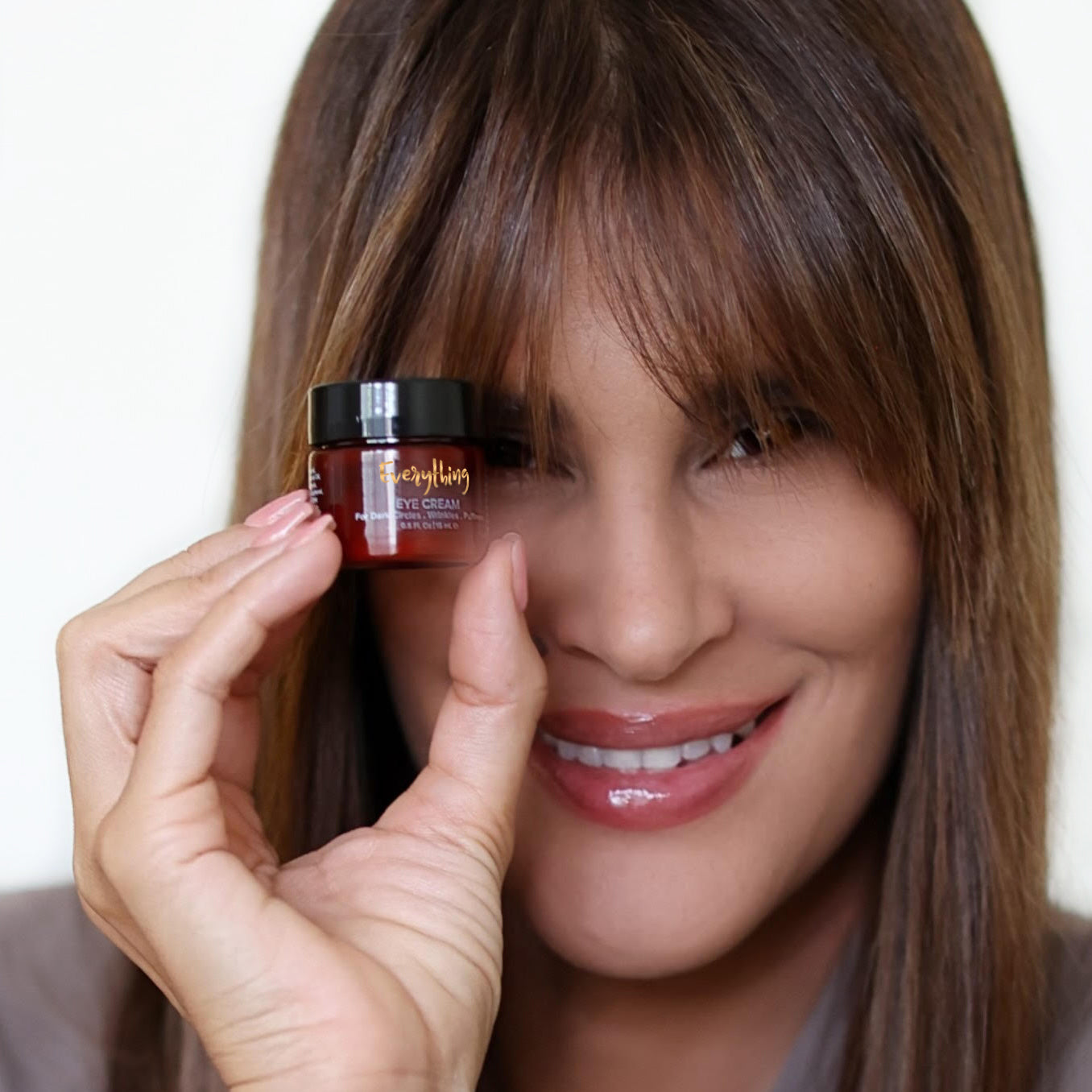 Call It A Night Duo
At Your Door in 2-5 Business Days
Ships From Miami, FL
"I just love it. My eyes have never looked better."
Discover what the world's first pro-age duo kit can do for your lashes and eyes. Made for your 40s and beyond, this lash serum easily lengthens, thickens, and strengthens your lashes. Our eye cream reduces puffiness, darkness  and smoothes crepey skin around the eyes—giving you a gorgeous pop of definition that's ideal for every age. Go on. Your eyes and lashes deserve this.
Two Steps to look well rested and awake, even if you aren't.
The best night time duo for tired eyes to look refreshed and vitalized. 
This duo kit includes:
1 Everything Eye Cream  (for dark cirlces, puffiness and wrinkles) 
1 Lash Lash Growth Enhancing Serum (for longer, fuller lashes) 
A multi-tasking rejuvenating eye kit
The skin around your eyes is the thinnest on the body.

The bad news: That means it's where signs of aging show up first.

The good news: It also means it's the area that responds the fastest to a good skincare regimen, specifically a targeted eye cream and lash serum.
You may be able to start seeing results in as little as 2 weeks. Every human is different and results will vary by individual. Follow the instructions carefully and you can expect visible results in 2-8 weeks.
Be patient with yourself. Growing lashes will not happen overnight and you will need to be consistent with your application. Make sure to take progress pictures at day 1, day 15, day 30 and day 60 to qualify for our Growth Guarantee.

Use once per night before bedtime.
Pro Tip: you can use this serum twice per day, morning and night, in the first 2 months.

Absolutely. Lash Lash is oil free and will not damage extensions. Simply follow the instructions to strengthen and boost your own lashes when wearing falsies.

Yes! Lash Lash is vegan and cruelty free. Proudly made in the USA in a FDA certified lab.

Lash Lash is appropriate for all skin types. This serum has been used by thousands of people without any reports of side effects or irritations.

Unfortunately, we are not able to cancel an order once it has been placed. 

Once an order is placed it is automatically routed directly to our fulfillment warehouse and we are not manually able to stop this process.