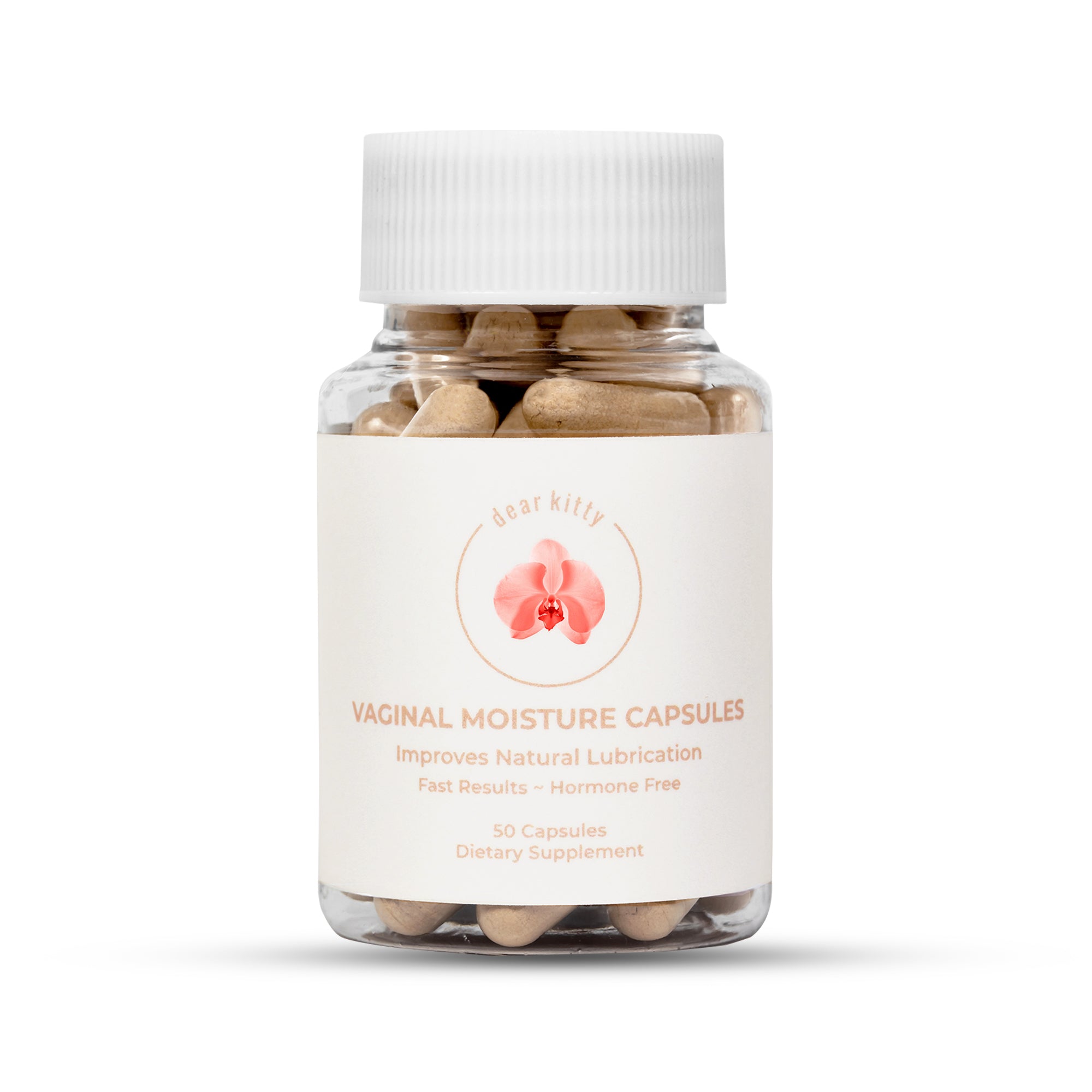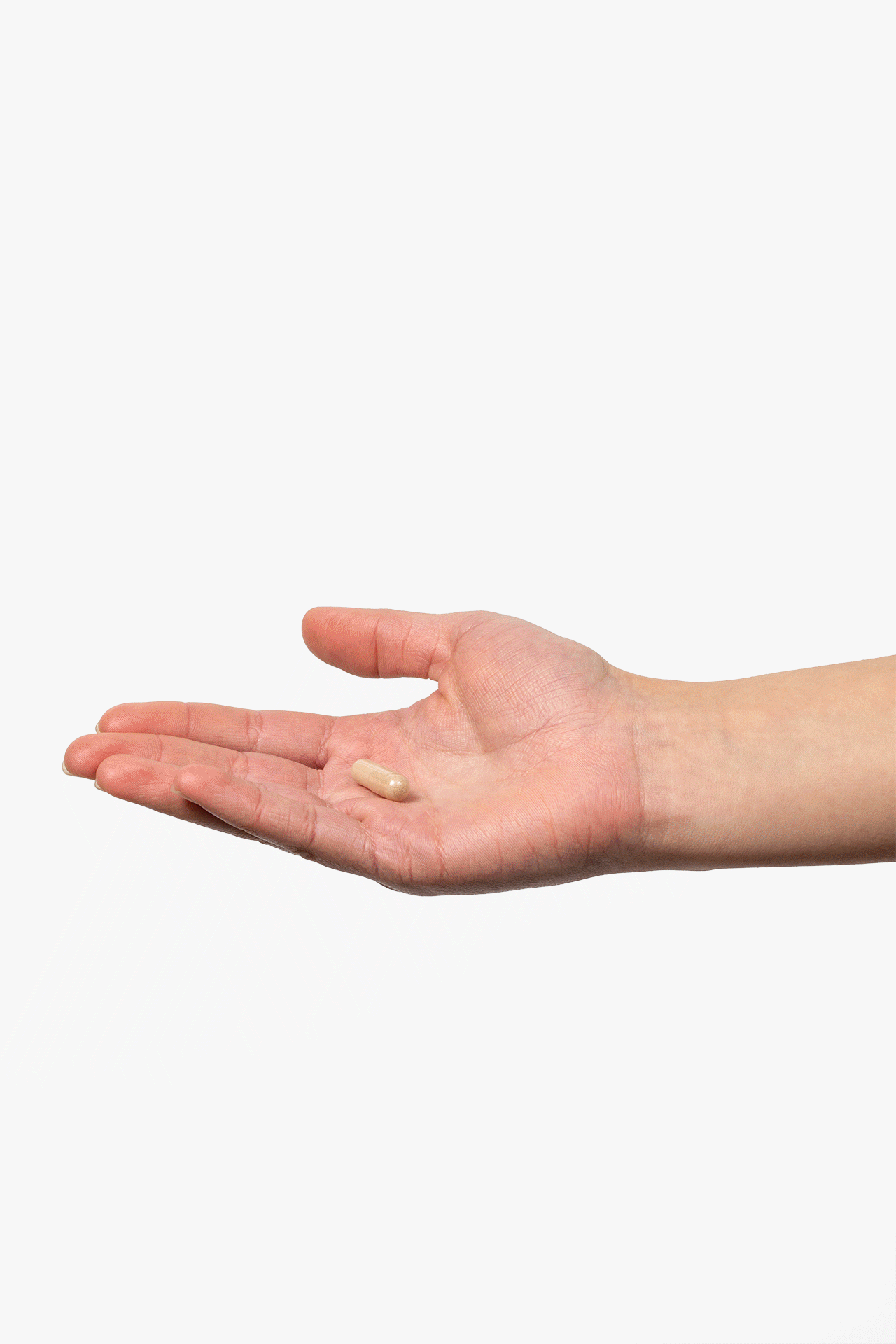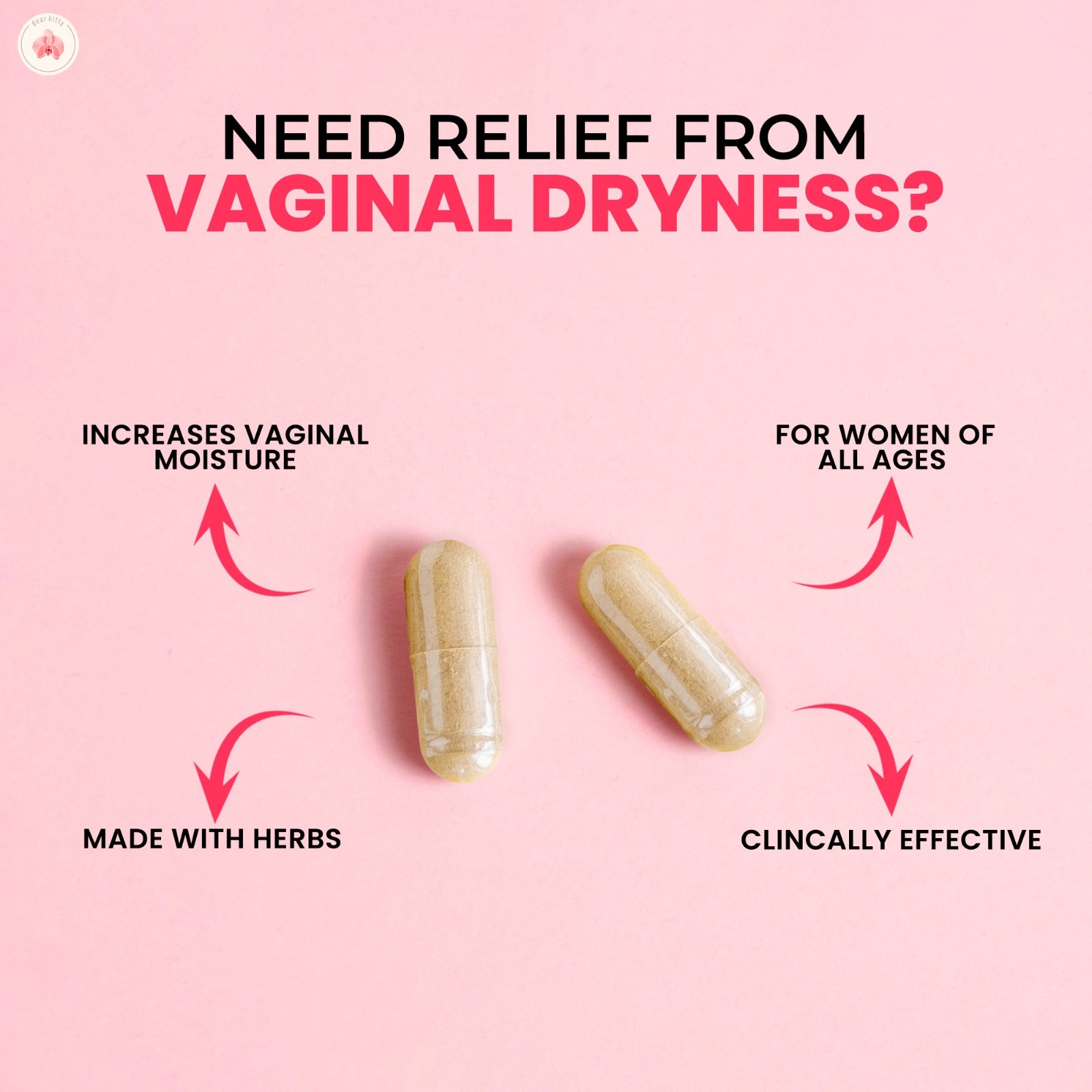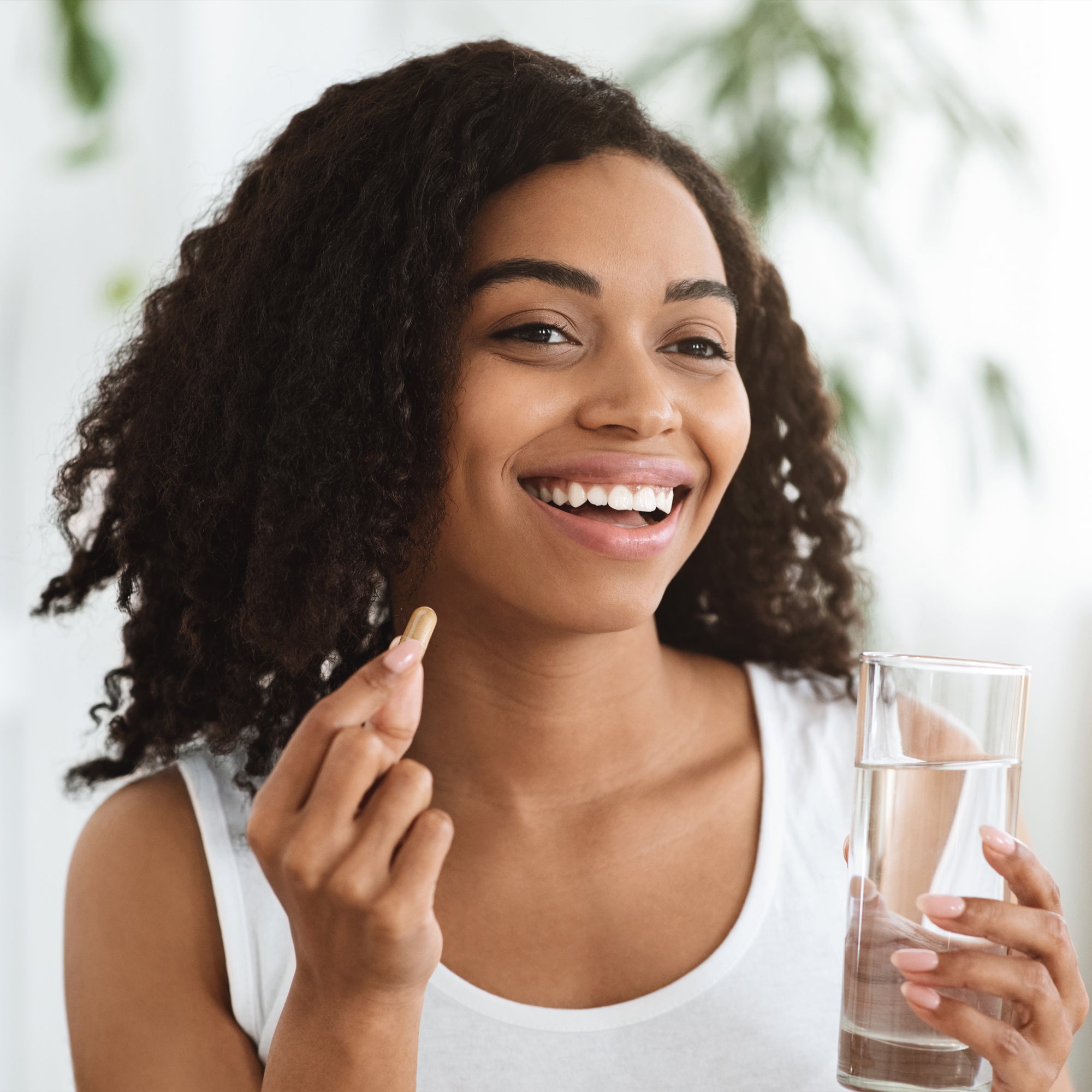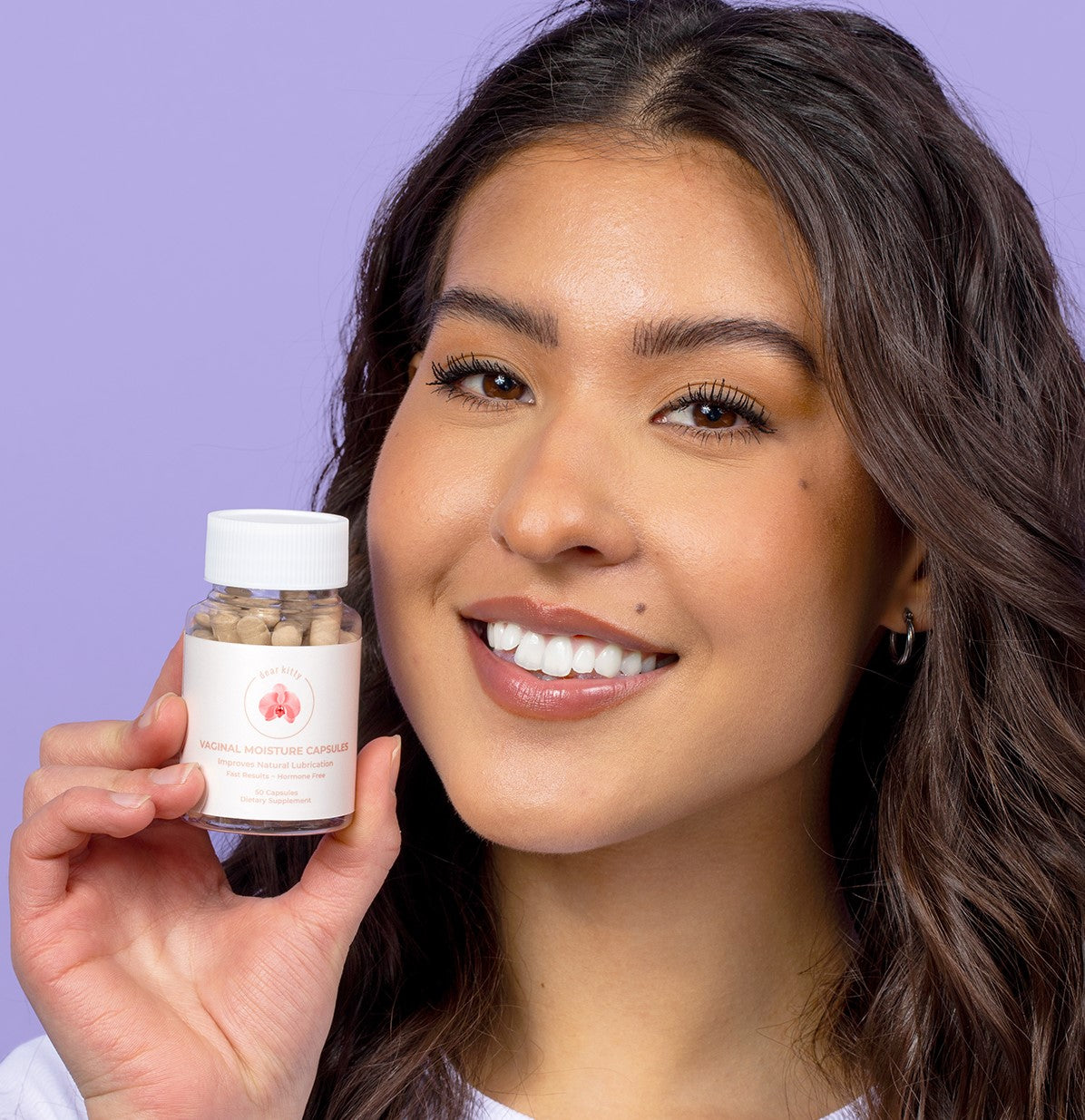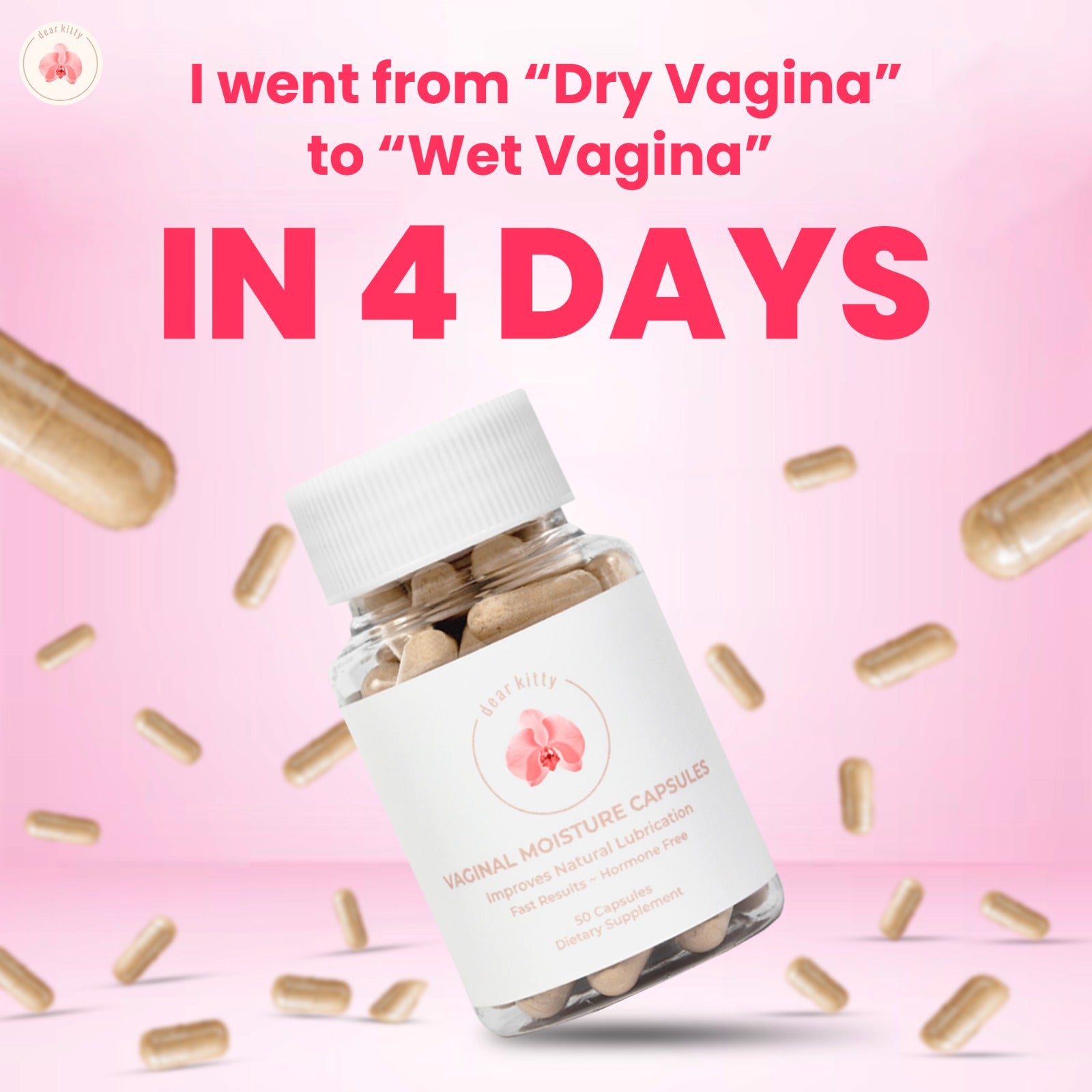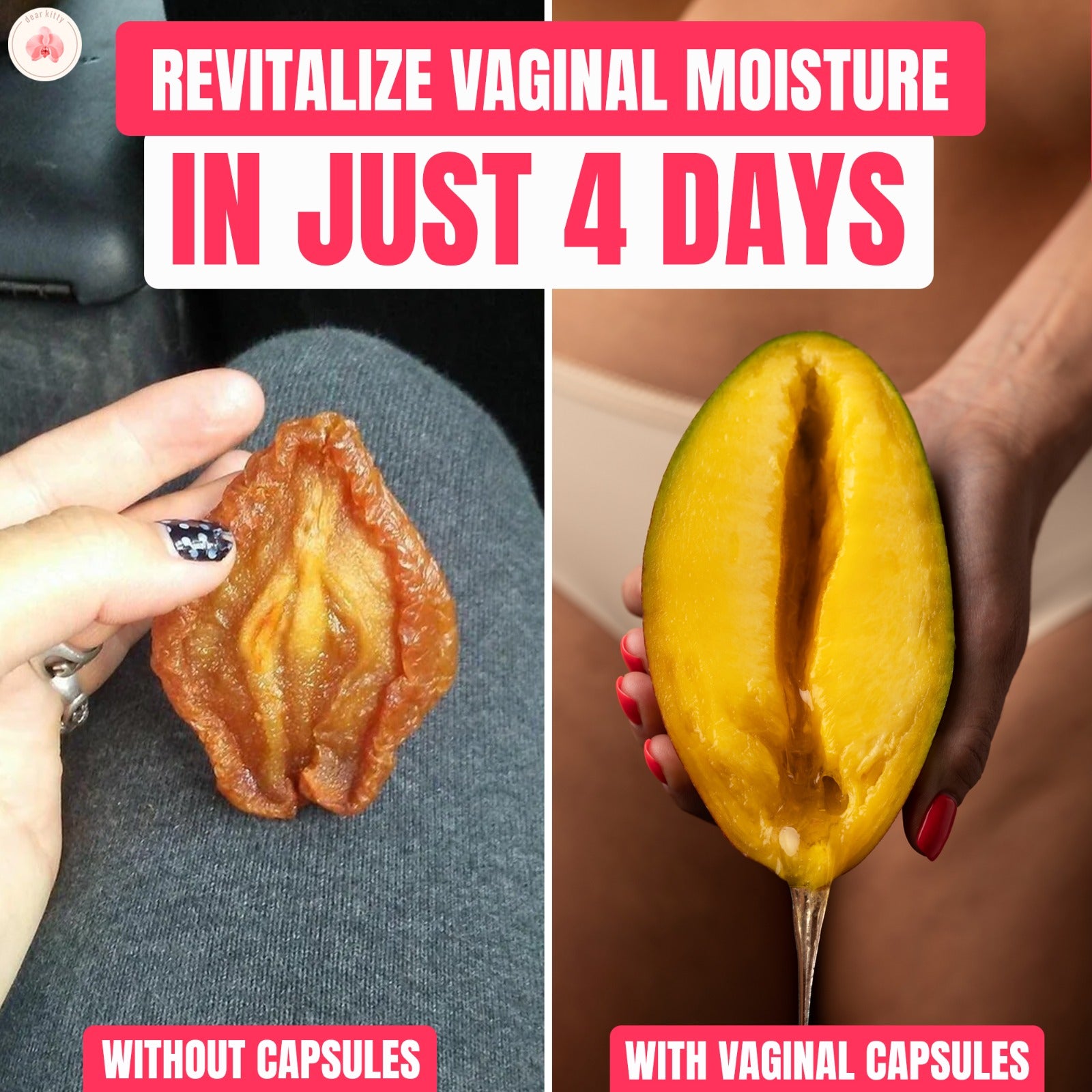 Dear Kitty Vaginal Moisture Capsules
Do you need relief from vaginal dryness or just want extra moisture?
We have the solution. Women can suffer from intimate dryness at any age due to sexual activity, birth control, menopause, child birth, yeast infection, chemotherapy, hormonal imbalance and other medications. Our Vaginal Moisture Capsules helps support natural intimate lubrication from within and relieves feminine dryness. 
Fast
Shipping
Hormone 
Free
Feminine
Support
100% 
Vegan
A once daily, natural oral supplement to revitalize feminine moisture
Reliefs vaginal dryness & discomfort with natural moisture from the inside
Estrogen free and hormone free
Supports healthy vaginal function
Enjoy intimacy with restored comfort and ease
Naturally sourced, safe and effective
Increase your self confidence
Feel like a woman again
RELIEF IN AS LITTLE AS
4 DAYS
"I'm only 27 years old and started experiencing dryness and a lot of discomfort. I thought my life was over. I started taking these DK Vag Capsules and now I can't keep my boyfriend away"
Verified Buyer
"If my vagina could talk she would say thank you. Moisture levels have vastly improved"
Verified Buyer
"I started having dryness and it was very depressing. I felt helpless. I started taking these 2 little capsules and there was a noticeable difference within days. My husband and I are very happy!"
Verified Buyer
"No intimacy for many many years. Don't ask. I started using Dear Kitty capsules as directed and was amazed at the results. I'll be 60 in July and my life has changed forever. Sex is f*ckin awesome again!"
Verified Buyer
Take 2 capsules by mouth daily, with a full glass of water.
Drink plenty of water throughout the day.
You will notice an increase in moisture within 4 days.
Ulmus rubra 400mg per capsule
100% Vegan
Gluten Free
Non-GMO.
This product is not intended to diagnose, treat, cure or prevent disease.
- For adults only
- Pregnant or nursing women do not use unless recommended by your physician
- Keep out of reach of children
- Our product is safety heat sealed for your protection. Do not use if the seal is missing or broken.
Buy 3, Get 1 FREE
A naturally derived supplement specifically formulated with plants to help maintain and increase vaginal moisture. When taken daily, it supports intimate lubrication and reliefs vaginal dryness.

For best results, use in tandem with Dear Kitty Intimate Moisturizer to experience our approach to getting wetter and combatting dryness.
women felt more confident
noticed an increase in vaginal moisture within 4 days
reported better vaginal flexibility & reduced friction
*Self-assessment on 32 subjects after 56 days
As you begin taking Dear Kitty Vaginal Moisture Capsules, you will notice more moisture and lubrication in as little as 4 days.

Each person is different and while some will notice a dramatic increase in moisture within 4 days, others may take a little longer up to 7 days.

Be patient with yourself.

Dear Kitty Vaginal Moisture Capsules is daily oral supplement taken to relieve vaginal dryness and improve natural lubrication. Take 2 capsules by mouth with a full glass of water.

Do not insert inside the vagina.

Each bottle contains 50 capsules which should last you roughly 25 days.

Best results are achieved with continued use, and we recommend our buy 3, get 1 free bundle.

No. Our product is made without hormones and chemicals. Our vaginal moisture capsules are made with plants.

100% estrogen free and hormone free.

Lower estrogen levels change the vagina on a cellular level. Less estrogen means less blood flow; transforming the typical lush, elastic vaginal tissue into something thinner, more delicate and less lubricated. This occurs during menopause and in other instances too; during lactation, while taking birth control pills and other medications, as well as in smokers.

We've got you covered! It's naturally derived from plants and safe. All our products are manufactured in FDA and GMP certified labs.

Unfortunately, we are not able to cancel an order once it has been placed. 

Once an order is placed it is automatically routed directly to our fulfillment warehouse and we are not manually able to stop this process.